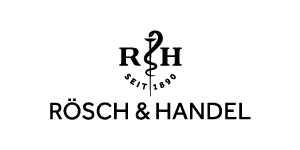 For the removal of granulation tissue
For application in the gynecological and ENT fields
For wound management
For the treatment of aphthous stomatitis
For the removal of umbilical granuloma
SILVER NITRATE STICK
MEDICAL DEVICES
Silver Nitrate Sticks are a device containing Silver Nitrate and Potassium Nitrate on its tip.
Silver Nitrate has a bactericidal, astringent, caustic effect. Therefore, SILVERIN® sticks are used for chemical cauterization in various fields.
They allow a precise and selective application in order to limit the treatment to specific zones.
APPLICATION
Application is quick, simple and usually painless.
With the exception of the treatment of warts Silver Nitrate Sticks must be used by healthcare professionals.
For detailed information, refer to the instructions for use (link to instructions for use).
SILVERIN® sticks are intended for single use.
AVAILABLE SIZES
Box of 10 or 100
Lenght: 115 mm or 200 mm
Type of stick: plastic (flexible) or wood (rigid)
Lenght
Type
Silverin 75% (x 100 pcs)
Silverin 50% (x 10 pcs)
115 mm
Rigid
CNK 4513-842
Z-index 17109868
-
115 mm
Flexible
CNK 4513-859
Z-index 17109876
-
200 mm
Rigid
CNK 4513-867
Z-index 17109884

CNK 4513-826
Z-index 17091020
200 mm
Flexible
-
CNK 4513-834
Z-index 17109833